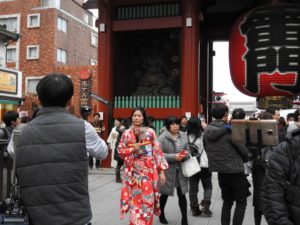 Interviewed by the TTV Main Channel Taiwan.
The reporter wearing in Furisode Kimono which is a high class Kimono with golden and sliver embroideries.
It is the most traditional Japanese style Kimono. 
Walking through the streets of Asakusa with much attraction of surroundings.
Looked like a super star of attracting                                                                               many foreigners took photos together.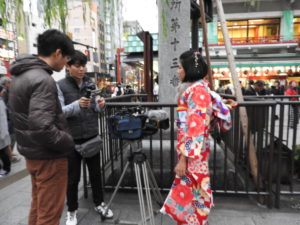 Experience of wearing Kimono walking in Asakusa.
Enjoy an unforgettable memory for a vacation!
This TV program will be played in the middle of December by the TTV Main Channel Taiwan. 
Looking forward to your visit!
We are a Kimono shop that follows Japanese traditional heritage but adds in                                                                        modern fashion sense, and there has been                                                                      wide media coverage on us.